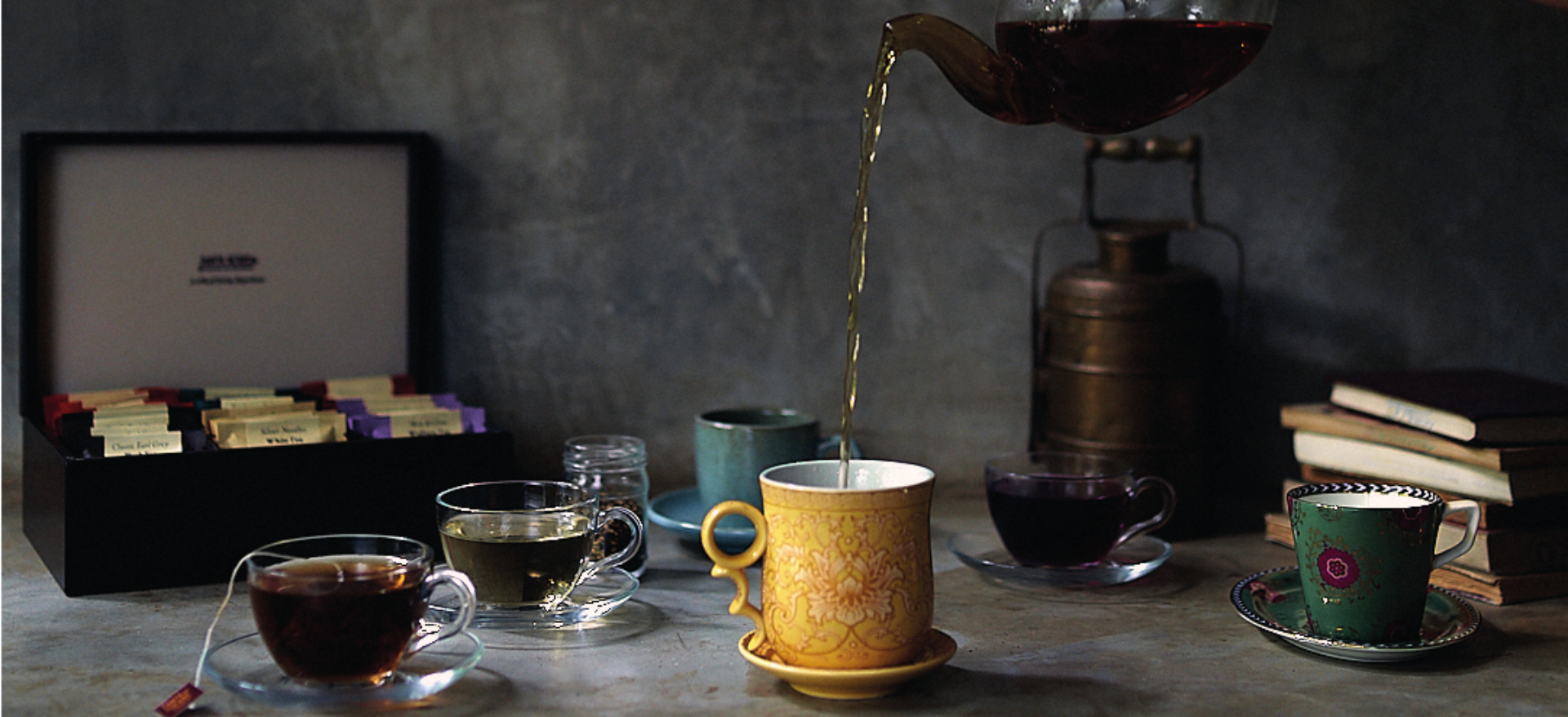 Get the taste of nature from the comfort of your home.
Get the #PluckToCup Experience.
"If you are cold, tea will warm you;
if you are too heated, it will cool you;
If you are depressed, it will cheer you;
If you are excited, it will calm you."
~ William Ewart Gladstone

Why drink Tea?
Calming

Tea induces calmness. Release your stress with a mindful cup of tea. Tea relaxes your muscles and increases blood flow.

Aromatic

Aroma therapy at home. Aroma of a well brewed/steeped tea is rich and warm. It creates a good mood while inhaling steam from a hot tea clears your sinuses.

Flavourful

A good tea is full of flavours. Flavourful tea soothes your mind. Drinking tea cleanses your palate and leaves a good taste


Rejuvenating

Hot or cold, when you sip tea the goodness reaches your soul and soothes your body. Tea nurtures you from inside.

Healthy

Tea warms you from inside and protects you from illnesses. Tea is packed with antioxidants and boosts overall health. Tea makes you healthier at heart, body and mind.

Natural

Tea connects you to nature. Drinking unblended and blended teas that are mindfully sourced and are made from natural ingredients helps you have the true taste tea. Away from preservative & artificial flavouring.

Fresh

Fresh tea refreshes you mentally and physically. Drinking tea clears your mind. It can provide perspective.

Hydrating

Teas are mostly made up of water. It is a healthy beverage with a flavourful experience. Drinking tea can help you reach your daily liquid requirements in a healthy and flavourful way.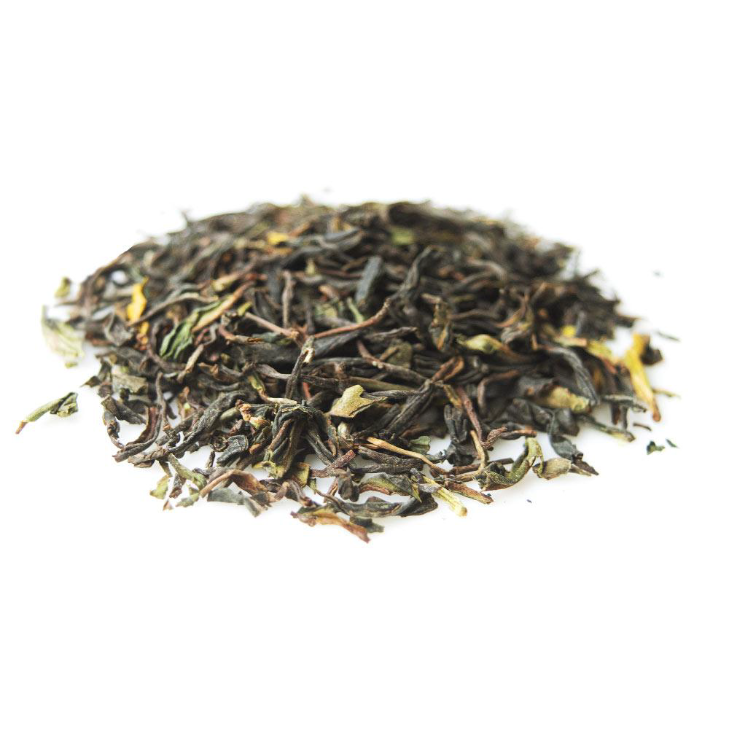 We at Danta Herbs ensure that you are able to experience this goodness and raise your quality of life. Danta in Sanskrit means calm. We want to deliver that peace of mind through our variety of teas. We provide you that authentic tea experience you are entitled to.
Our Approach
Located At Source

We are situated in the best tea growing tea region in India (Darjeeling District). Being situated here has its own perks. We have access to the premium tea gardens and their exclusive teas. We bring you the best directly from the source.

Ethically Sourced

Getting the best of the East. We are a tightly knitted tea community. We you with exclusive teas from premium select tea estates. These estates are known for their quality and ethical practice. We choose only the ones who rank high on our #PluckToCup score.
Farm Fresh

Freshly packed tea, directly from the farm. We source our teas during the peak of the tea season and ensure that the leaves are fresh while focusing on the taste, aroma & appearance of the tea.

Pluck To Cup

To deliver you the freshest tea there is. We try to source our teas within 7 days of production from the garden. As soon as the tea reaches our warehouse, It is vacuum packed and preserved in cold storage. So when you receive our tea, you can feel the freshness as soon as you open the pack. It is fresh, full of flavour and aromatic. Giving you the experience of drinking it in a tea valley.

Loose leaf Tea

Our teas are not broken but full leaf like it should be. Loose leaf tea contains more flavour and is rich of health benefits than dust or broken grade Tea.
Curated by Us

All the tea and ingredients sourced goes through strict quality checks before it enters the warehouse. Making sure that our tea meets our strict quality measures. Delivering you assured high quality tea .

Hand Sorted & Hand Blended

Have a high quality tea experience. We make hand sorted and hand blended teas. They are delicately craft special and unique flavour. They are made in small batches to obtain the perfection. Small batches help us maintain unique tastes and flavours.

It usually takes around 4-6 month before the tea reaches retail shelves for the consumer to buy. This reduces the overall quality of the tea. With our Pluck To Cup initiative we are able to cut that process to 7 days . So your tea tastes like it was produced yesterday.
Single Estate Teas

We deliver premium quality teas to you. Sourced directly from the selected tea estates , giving a truly natural taste of the tea. Unblended and free from any additives. So you can enjoy the true in its original state.

Single Origin Teas

Have a high quality tea experience. We make hand sorted and hand blended teas. They are delicately craft special and unique flavour. They are made in small batches to obtain the perfection. Small batches help us maintain unique tastes and flavours.
Artisanal Tea Blends

We provide a wide range of artisanal blends. Made by our in-house artisanal tea blenders from over 75+ natural ingredients . Our blends are delicately crafted to enhance your tea experience.

Pyramid Tea Bags

You can enjoy our loose leaf tea in Pyramid tea bags too. Tea bags come in handy when you're looking for a quick brew . The pyramid shape helps it hold more quantity of tea. The triangular shape helps tea move freely resulting in a better brew.
Experience Wellness

Drinking tea has many health benefits. We believe that should get all the nourishment from tea. We have a range of wellness teas which will help you boost your health. And like all our teas they are 100% natural, so every tea has its own well-being experience.

100% Natural

All our blends are not only made from natural raw ingredients , but we also don't add any artificial preservatives. Making our tea all natural and raw.

Quality

Our tea is assured of high quality. We check everything thoroughly, ensuring the purity of the tea. With our strict quality standards we ensure that the quality of tea is maintained. Tea is kept safely away from sunlight, moisture, heat and oxygen which deteriorate its quality.

State of art Storage

We freshly pack our teas in vacuum packs and store it immediately in our cold storage. Keeping it away from any deterioration of quality. Processed and sorted in dehumidified conditions with high hygiene standards. You get all the goodness delivered to you in every cup of tea, throughout the year.
We provide a huge range of teas. So you can have the one that suits you. We have multiple collections which include of Black Tea, Green Tea, Oolong Tea, White Tea and also the natural blends we make. We make a range of Wellness Teas, Herbal Tea, Chai Tea, Iced Tea and so on. There's
always tea for everyone.